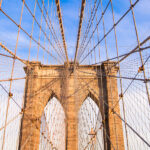 Build the Conversational Bridge by Katherine Rosback and Sabrina Watkins When you are trying to get someone to buy your idea or support your initiative, how do you begin? If you follow prevailing theory you start with a pitch about how your product, idea, or initiative is just perfect. You detail the merits and describe the wizardry, all the while ...

Published Articles
Solutions Magazine:
SDG's Short Film Reviews – Using films about the UN Sustainable Development Goals to educate, spark conversation, and prompt innovation.
Mainstreaming Sustainability – Author Suzanne Farver provides a comprehensive resource for sustainability leaders – tools, strategies, and overcoming roadblocks.
Free Action Guides
Download Your Free
Self-Assessment And Action Guide