The Energy Conundrum: Accelerating Action on Sustainability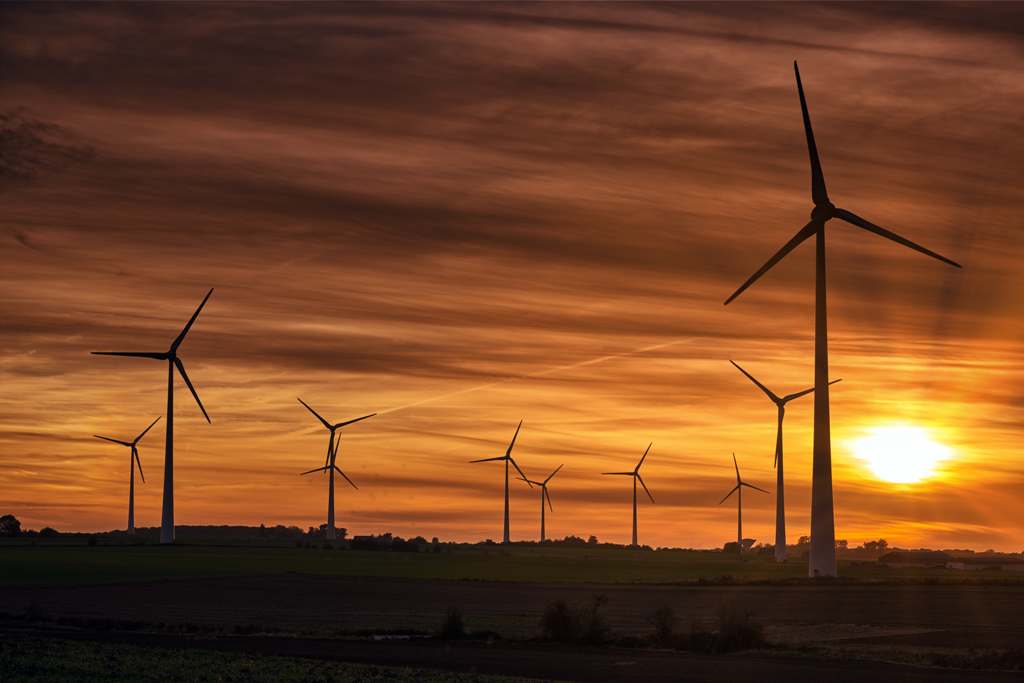 Energy is a conundrum. And everyone has a view, passion, and interest in its cost, environmental footprint and societal impact. It is essential for human health and well-being. As a global society, we are challenged with transitioning the global energy portfolio to cleaner sources AND providing access to the 700 million people who currently lack access.
There are no "benign" sources of energy – all have economic, social and environmental implications. Coal-fired power has high greenhouse gas emissions; solar presents land use and conflict mineral challenges but is much cleaner in terms of lifecycle air emissions. Use of renewable energy is advancing rapidly but is still a small percentage of the global energy portfolio.
The International Energy Agency forecast indicates that fossil fuel use will decline but the International Panel for Climate Change predicts that change will not happen fast enough to prevent an unhealthy (and maybe catastrophic) increase in global temperature. Net Zero, Energy Transition and Net Positive aspirations are rapidly becoming expectations.
The energy/environmental conundrum is hotly debated both as to most critical issues and as to the best solutions. All this debate, future uncertainty, and complexity of choice leaves our governments, companies, and ourselves as individuals wondering what actions to take. Key strategic questions include:
What is the most sustainable energy portfolio?
"How fast" and "how far" can we go to get there: what steps are feasible now?
What can we do to reduce consumption in "developed countries" by increasing efficiency and reducing waste?
And what can we do to develop a cleaner energy mix in countries where access to energy is lacking?
Energy, along with other sectors is working toward sustainability – economically, socially, and environmentally – but there is a long way to go. We need solutions that provide BOTH energy access AND energy sustainability.
There is a temptation to "point the finger" – some companies sound as if they want consumers to take action "first", and some stakeholders suggest that governments and companies need to drive the change. To achieve sustainability, a healthier planet, and societal equity, action from all is needed. "It's all good work" – but optimizing action on only one aspect of sustainability or only one aspect of environmental footprint will just be pushing some problems into the future.
Maybe the key question is really, "What can I do today to make a difference?".
Maybe the answer, as Maya Angelou said is, "Do your best, and when you know better, do better."
Context: The United Nations Sustainable Development Goals
 The United Nations Sustainable Development Goals (UN SDG's) include "ensure access to affordable, reliable, sustainable and modern energy for all" and "climate action". Many of the other goals are interwoven with energy use: "decent work", "industry, innovation and infrastructure", "reduced inequalities", "life below water" and more.
Energy powers our homes, transports us, and provides critical care. SDG #7 is driven by the importance of energy access, and the importance of cleaner sources. 2.6 billion people use dangerous and inefficient cooking systems. Over 700 million people lack access to electricity. Energy efficiency is the least expensive and most pollution-reducing source of energy, but we are only improving energy efficiency by 2%/year. At the same time, UN SDG #13 emphasizes the need to "
Energy Actions Now:
Many facets of this complexity of access to cleaner, affordable energy were visible at CERAWeek 2022 in Houston in early March. This conference is distinctive in the extraordinary depth and breadth of its content, speakers and participants from over 100 countries. It has been described by the Financial Times as the 'the Davos of energy,' and by Politico as the "industry's Super Bowl."
I've had the privilege to attend periodically for over 20 years and have been a speaker, both as a technology expert and global sustainability leader. Now, as a sustainability consultant, I see the sessions and dialog in terms of "what help do these companies need?". I specialize in supporting sustainability leaders as they work to overcome implementation challenges. This involves prioritization, engagement internally and externally, and creating systems to accelerate profitable performance.
Some excellent CERAWeek sessions featuring Daniel Yergin, author and S&P Global, are publicly available on video – and I'd suggest the following for insights on the energy conundrum – particularly as it relates to the oil and gas sector. And for a very tongue-in-cheek overview of the history of oil and gas, check out the singing and dancing celebration of CERAWeek's 40th anniversary.
What is Sustainability for Oil and Gas Companies?
Since my technical background is in oil and gas, and I led global sustainability for a large energy company for nearly a decade, I was particularly interested to see the progress of oil and gas companies' ESG performance at CERAWeek.
Many energy companies demonstrated that they've made important progress on ESG/Sustainability at CERAWeek well beyond the "quick fix". Big publicly traded companies have been expected to have strong sustainability performance for decades, but some smaller companies and some big National Oil Companies (NOC's) have only become active in the past few years.
Across the sector companies are clearly accelerating work in sustainability by training their leaders, hiring sustainability experts for internal leadership and utilizing consultants and sustainability advisors.
Sustainability consulting companies provide support on a wide range of key actions including
Materiality assessments
ESG and sustainability strategy
Lifecycle Analysis (LCA)
Climate Change and Net Zero goals
Greenhouse Gas Reduction options
Unlike other sustainability consulting firms, my work focuses on bringing together ESG leaders, executives, and board members to strengthen their capacity to accelerate action. My mentoring groups bring together leaders from different sectors and experiences to provide peer-to-peer advice. This approach helps each leader to transform current problems into action that sticks. Most groups include energy leaders along with leaders from other sectors of the economy.
The energy conundrum affects us all, and perhaps we all have a role to play. We can take action as individuals - read diverse views, vote our consciences, and reduce consumption. Companies can and should lean into increasing stakeholder expectations and become increasingly equipped to reduce GHG emissions, advocate for effective government policies, and innovate for cleaner, affordable, and more widely accessible energy.
If further discussion would be helpful to see if my expertise and services are a fit for you, complete the form below, or schedule a time at BookSabrina.com
Join My Sustainability Leaders Groups